How to Make Payment through PayPal
Please follow the steps to make your payment online.
STEP 1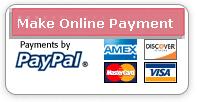 Click on the link for making the Secure online payment, through PAYPAL.
STEP 2


After clicking the link on Pt. Gopal Sharma's Site you will be taken to the PAYPAL site.
The following form shall be displayed. Follow the instructions written in red colour.

STEP 3


Fill up all the details in this form and provide the details of the credit card.

STEP 4


After completing the form the final details that are required for authunticity of the transaction, following details are to be provided.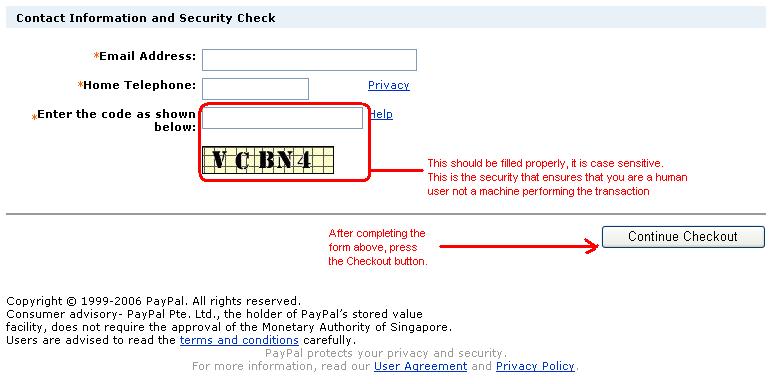 STEP 5


When you have completed the form and CHECKED out you shall be provided with a confiormation screen as following.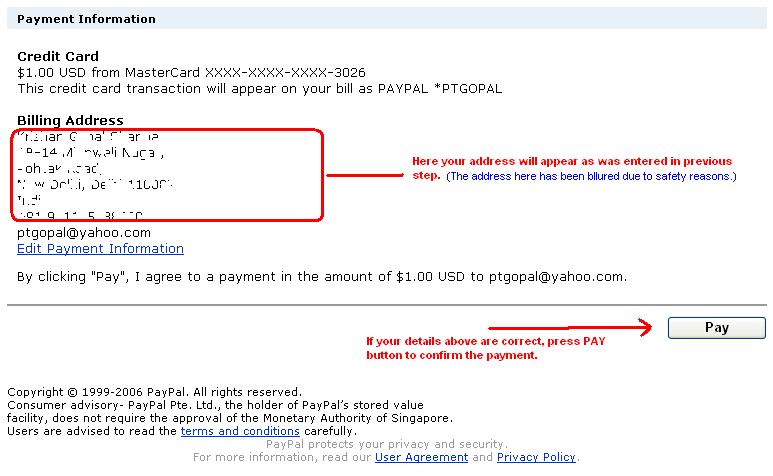 STEP 6


After you confirm by Pressing PAY button you shall be taken to the final screen as following